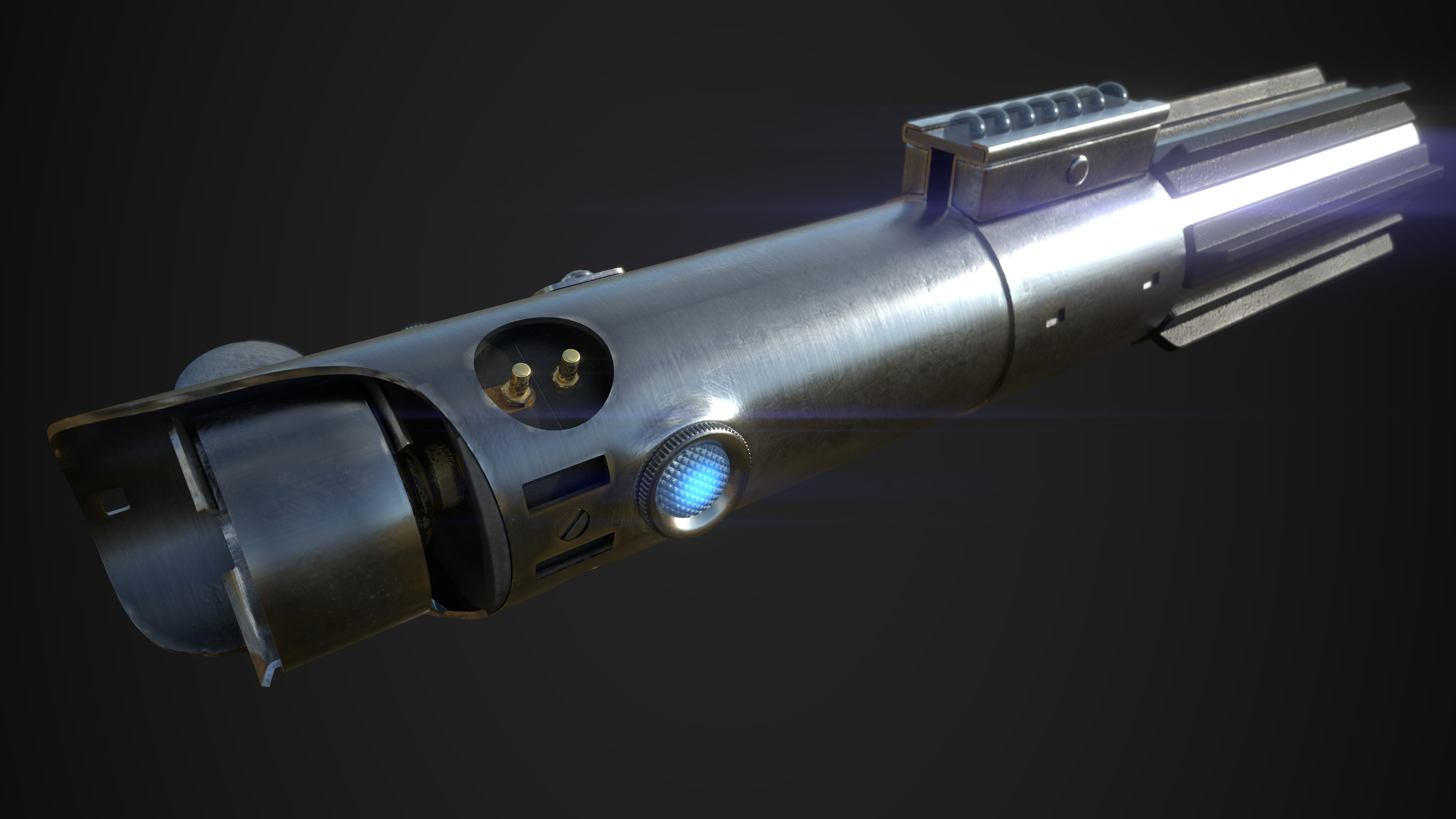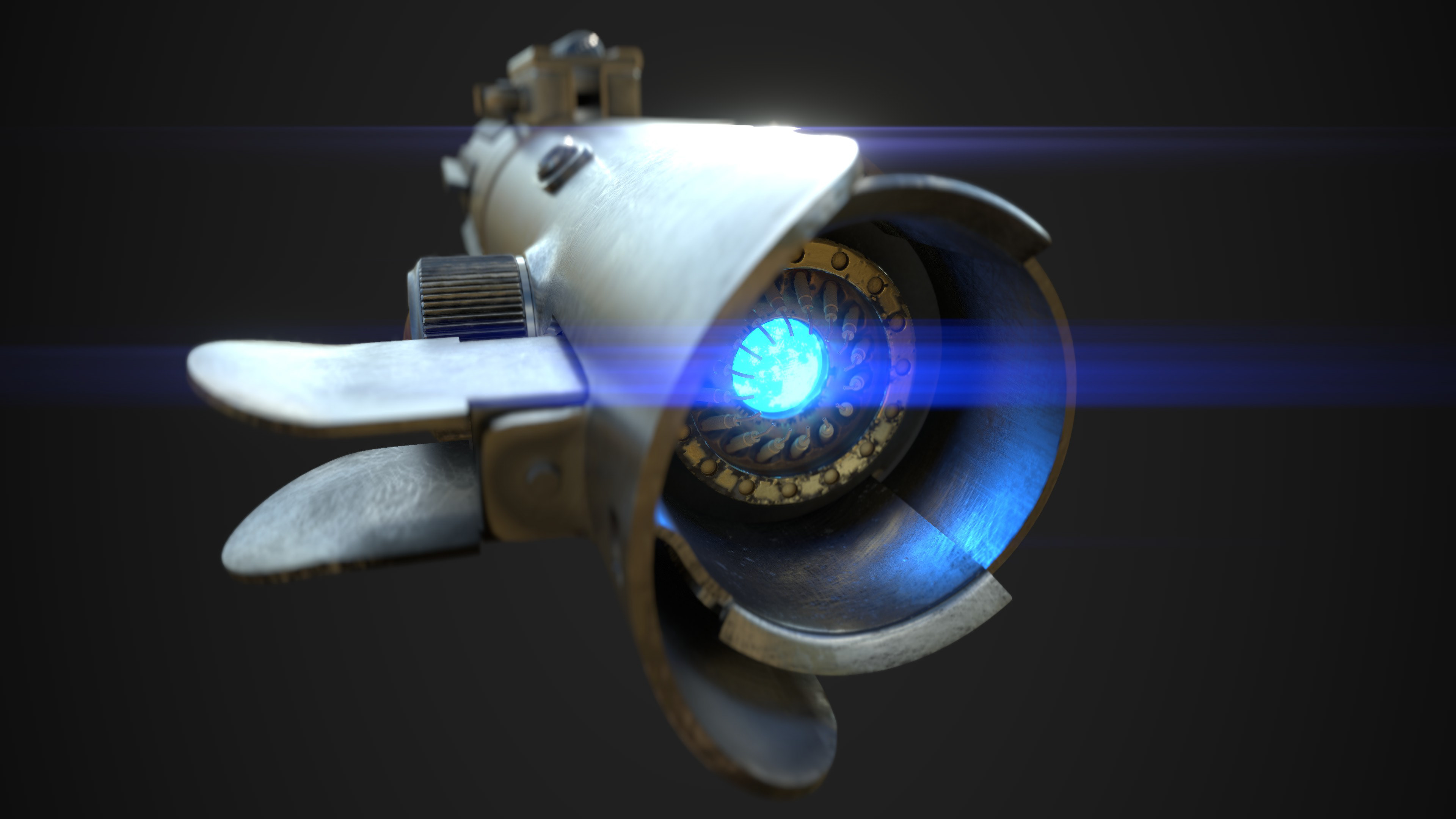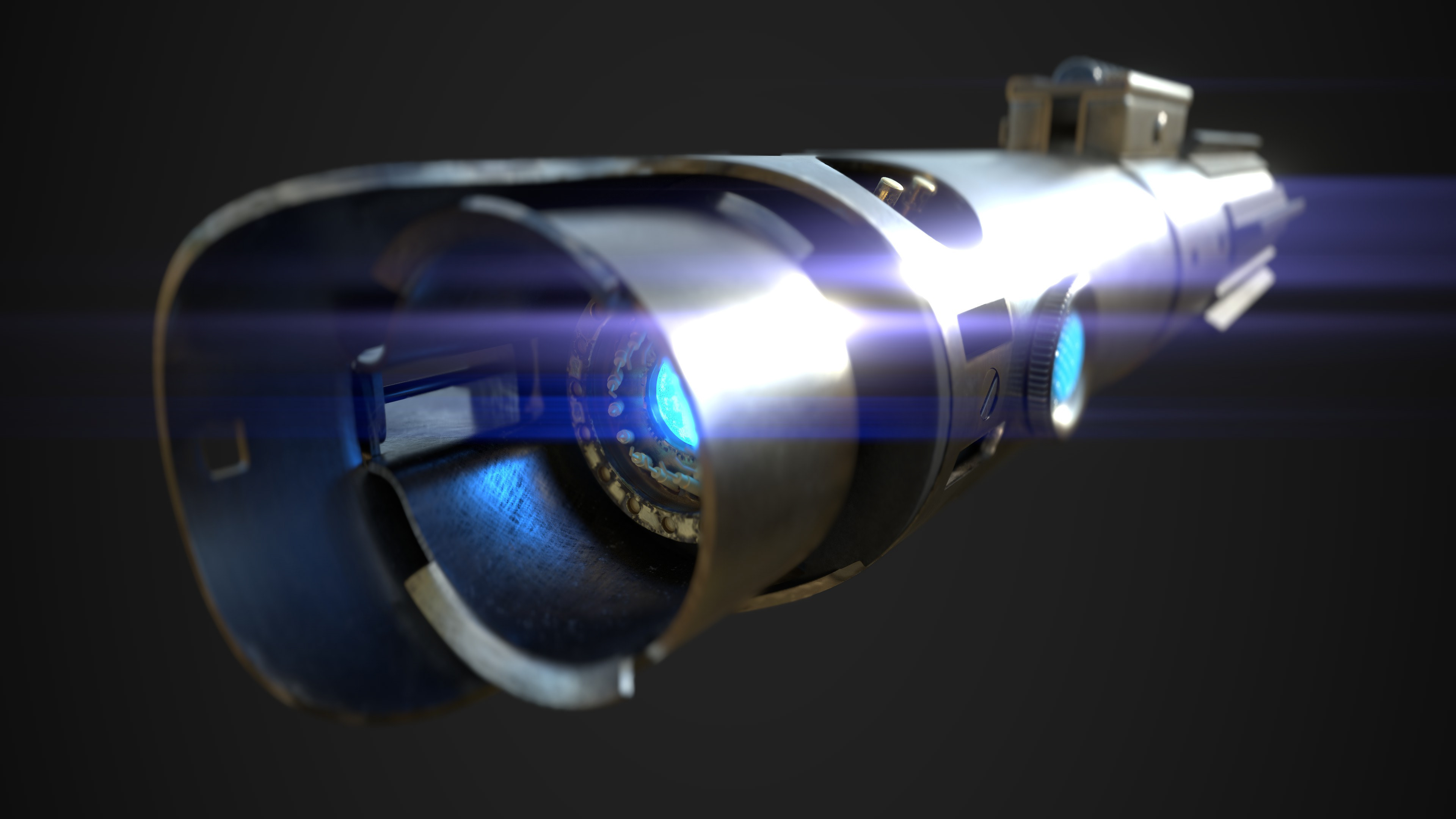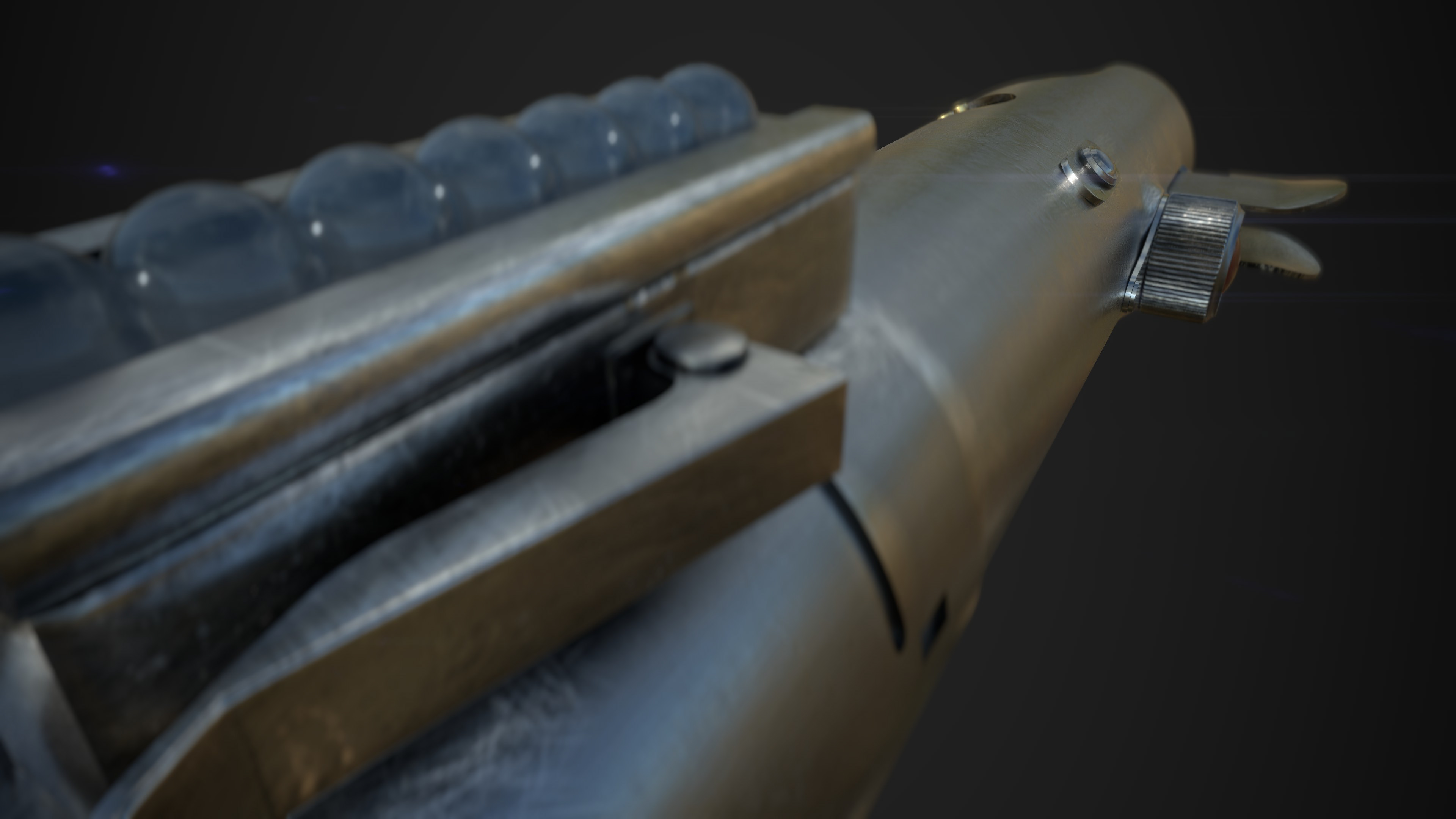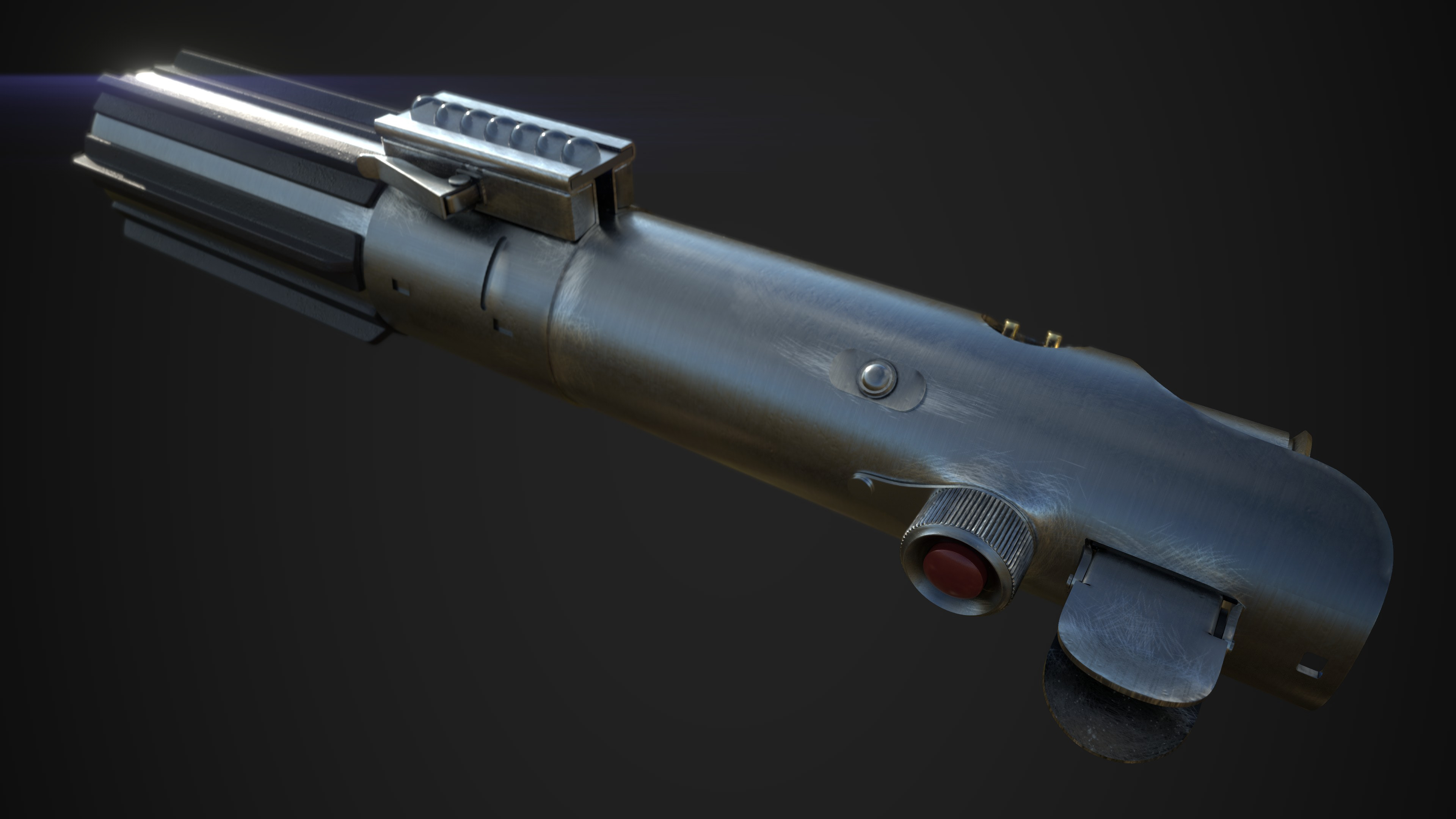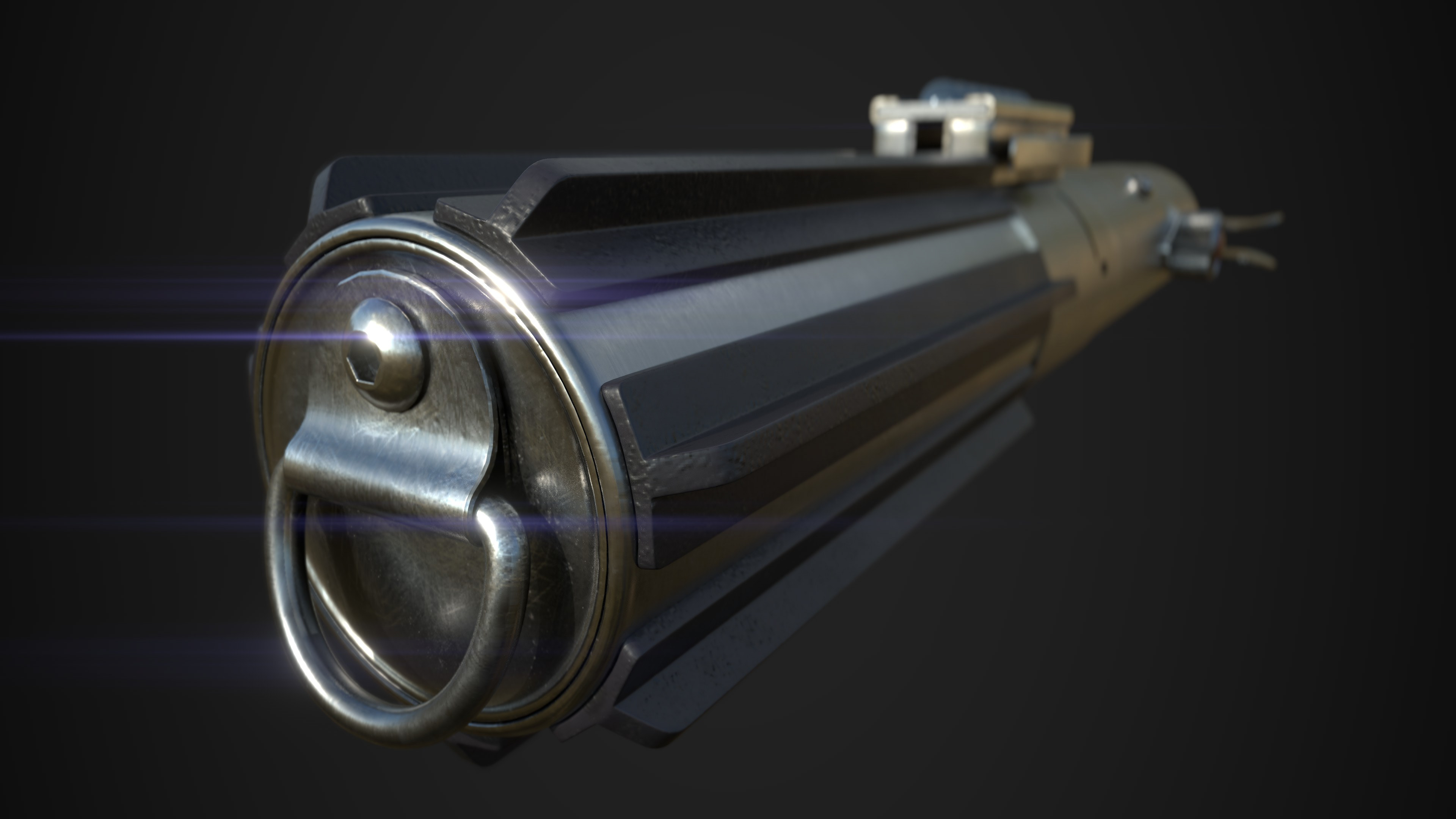 LUKES LIGHTSABER - Star Wars has always fascinated me as a little boy. Back then I watched all films on beta video until the tapes were broken at some point. It was a special key experience for me when Luke got his father's lightsaber from Ben. It was fantastic when the blade was ignited for the first time and you could hear the classic whir. As a homage to this very moment, I dedicate this 3D artwork.
And here is a small extract from the technical side of lightsabers:
"Anakin Skywalker's lightsaber contains many elements of his first weapon and was specifically designed to facilitate Skywalker's practice in Form V lightsaber combat. According to the Form V weapon specifications, the lightsaber had a solid casing (either as a whole or in several sections for maximum protection against Impact Deterioration) and a heavily encased blade emitter. The beveled emitter was designed to identify separate facets of the blade for offensive or defensive purposes. The lightsaber handle included a serrated handle, as Djem So required the user to grasp the handle tightly It was later modified to allow operation under water. ("starwars.fandom.com") "
Artwork Specs: 3D Model Blender; Textures Substance Painter; Rendering Substance Painter IRay
LUKES LIGHTSABER - Schon als kleiner Junge hat mich Star Wars immer fasziniert. Ich habe damals auf Beta-Video alle Filme geschaut, bis die Bänder irgendwann defekt waren. Besonderes Schlüsselerlebnis für mich war es als Luke von Ben das Lichtschwert seines Vater bekam. Es war fanastisch als zum ersten mal die Klinge entzündet wurde und man das klassische Surren hörte. Als Homage an genau diesen Moment widme ich dieses 3D-Artwork.
Und hier noch ein kleiner Auszug über die technische Seite von Lichtschwertern:
"Anakin Skywalkers Lichtschwert enthält viele Elemente seiner ersten Waffe und wurde speziell entwickelt, um Skywalkers Übung im Lichtschwertkampf der Form V zu erleichtern. Gemäß den Waffenspezifikationen der Form V hatte das Lichtschwert ein solides Gehäuse (entweder als Ganzes oder in mehreren Abschnitten für maximalen Schutz gegen Verschlechterung des Stromstoßes) und einen stark ummantelten Klingenemitter. Der abgeschrägte Emitter wurde entwickelt, um separate Facetten der Klinge für offensive oder defensive Zwecke zu kennzeichnen. Der Lichtschwertgriff enthielt einen geriffelten Handgriff, da Djem So von seinen Benutzern verlangte, den Griff fest im Griff zu halten. Es wurde auch später modifiziert, um den Betrieb unter Wasser zu ermöglichen. ("starwars.fandom.com")"
Artwork-Specs:

3D-Model Blender; Texturen Substance-Painter; Rendering Substance-Painter IRay