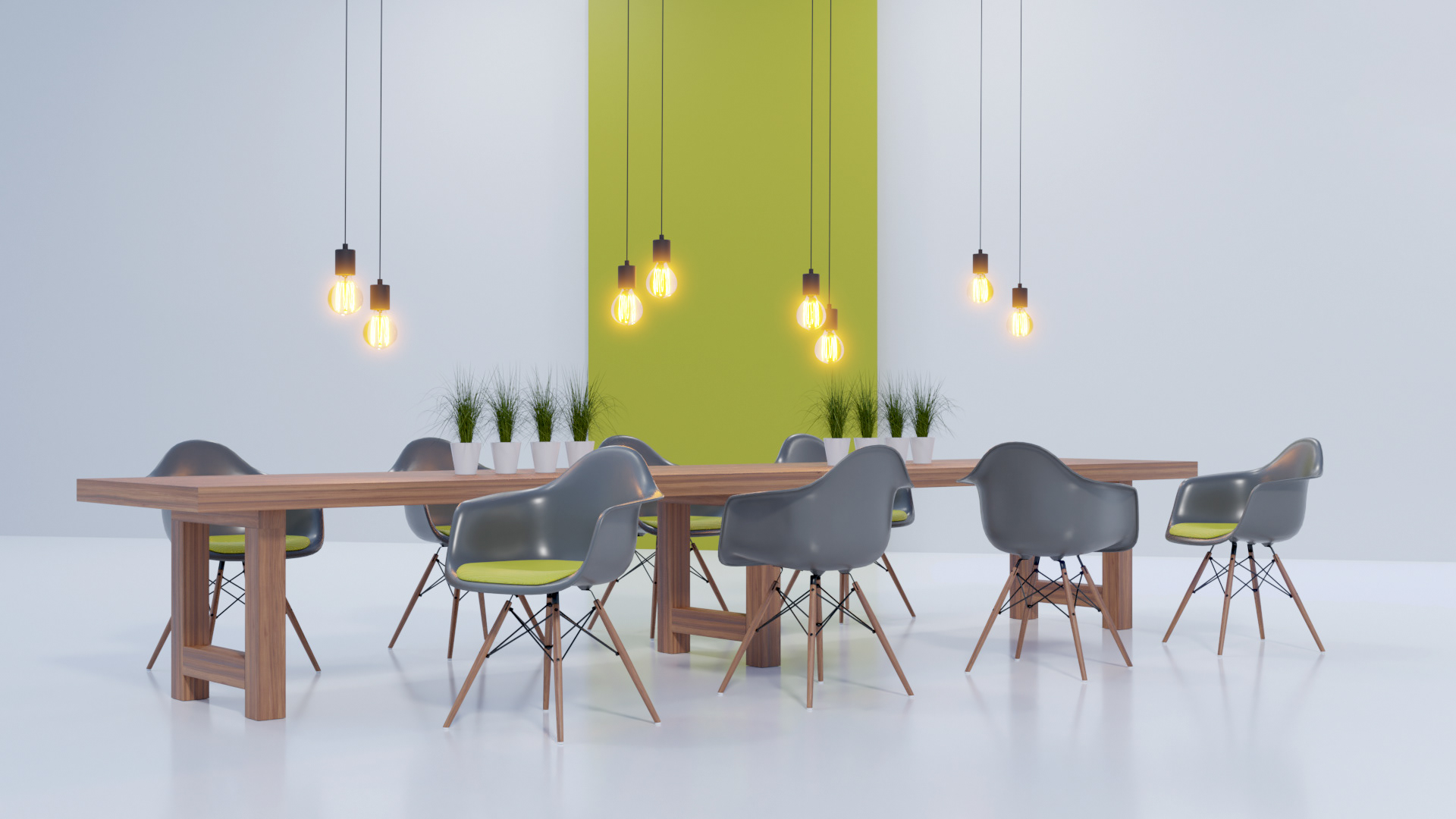 VITRA EAMES CHAIR - In recent years, my passion for architecture has rekindled. My special focus is on past times like ART DECO, BAUHAUS or JUGENDSTIL. Here are the greatest achievements in design for me. Some of the most beautiful pieces of furniture for me can be found at Vitra, which has been offering designer furniture for decades. One of these pieces of furniture is the EAMES CHAIR.
If you look on the Vitra website, you will find here for almost all designer pieces and 3D models for download. However, I would like to train my skills and that's why I find the attraction in modeling. That's why I only work with the technical drawings of the designer pieces. I created the EAMES CHAIR in "Speed ​​Modeling". The challenge here is to create a high-end model in no time, including the necessary textures.
This artwork i have build up for the 480hz agency.
VITRA EAMES CHAIR - In den vergangenen Jahren ist meine Leidenschaft für die Architektur neu entflammt. Mein besonderes Augenmerk liegt dabei auf vergangenen Zeiten wie ART DECO, BAUHAUS oder JUGENDSTIL. Hier gibt es für mich die größten Errungenschaften in Designform. Einige der für mich schönsten Möbelstücke findet man bei der Firma Vitra, die schon seit Jahrzehnten Designermöbel anbieten. Eines dieser Möbelstücke ist der EAMES CHAIR.
Wenn man auf der Vitra Website schaut, so findet man hier für fast alle Designerstücke auch 3D-Modelle zum Download. Jedoch möchte ich ganz gerne meine Skills trainieren und von daher liegt für mich der Reiz im Modellieren. Von daher arbeite ich lediglich mit den technischen Zeichnungen der Designerstücke. Den EAMES CHAIR habe ich dabei im "Speed-Modelling" erstellt. Hierbei liegt die Herrausforderung darin, in kürzester Zeit ein high-end Modell zu erstellen, inklusive der notwendigen Texturen.
Dieses Artwork habe ich für die Agentur
480hz
umgesetz.